Every year, beside the Archeovirtual exhibition, a workshop is set up about the state-of-the-art of digital applications, of job profiles and opportunities, and of the storytelling approaches for Cultural Heritage.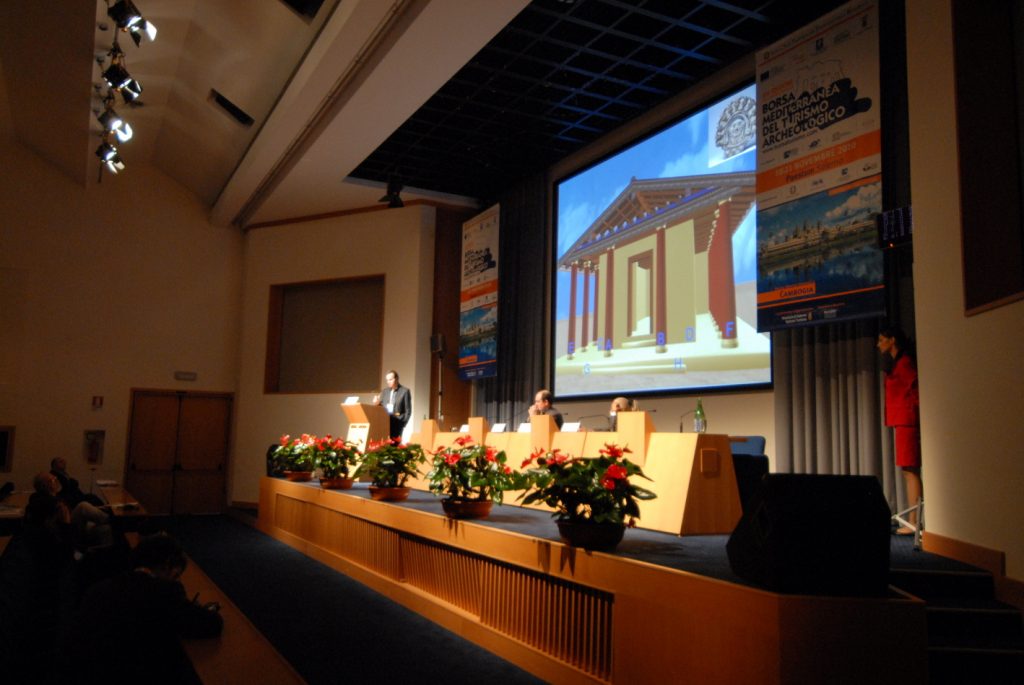 The 2020 edition of the workshop will be on the topic
"New tools for new habits: how we're going to change our way to deal with museums and Cultural Heritage"
The current health emergency changed even our way to be in touch with Cultural Heritage.  The most evident perspective seems to be related to digital dissemination  media, such as a growing trend of growth for touchless devices. But is it the real situation? What is really going to change in our habits and how deep?  Moreover, all this will not for ever: we'll touch again screens and objects.  In the meanwhile, much deeper change are going to shape our relation with Cultural Heritage: new 3d model standards, natural interaction interfaces, Artificial Intelligence.
We're going to discuss all such aspects with research and enterprise experts, working in these fields and protagonists of such a challenging moment.
WORKSHOP PROGRAM
– Ugo Picarelli, BMTA Director and Founder
– Augusto Palombini (CNR ISPC, Archeovirtual Scientific Director)  Introducing and Chair
– Costanza Miliani (CNR ISPC Director) Opening
– Alfonsina Pagano (CNR ISPC) "interfacce utente e universal design per i musei di domani"
– Anna Maria Marras (ICOM Italia) Comm. tecnologie per i Beni Culturali "l'accessibilità al Patrimonio nell'emergenza sanitaria"
– Daniele Bursich (Università degli Studi di Salerno) "Studio delle interfacce touchless per i musei"
– Davide Borra (No Real Interactive) "Dialogare coi personaggi del passato: Interfacce smart per generatori di linguaggio naturale."
– Amedeo Cesta (Dirigente di Ricerca CNR ISTC, Vicepresidente Ass.Italiana Intelligenza Artificiale) "L'Intelligenza Artificiale e i Beni Culturali"
– Laura Moro (MiBACT – General Director for Cultural Heritage Digitization) Conclusions