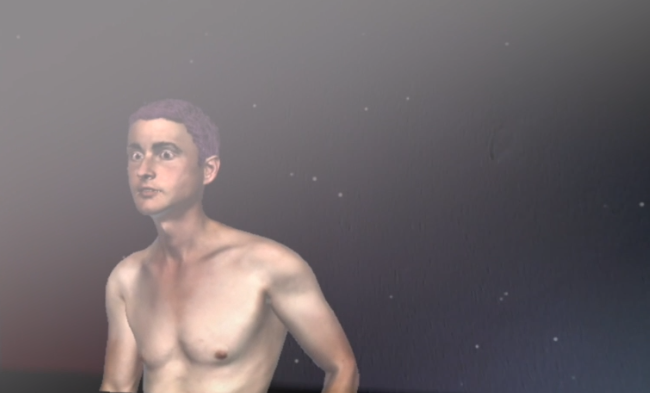 Back to life
Museo Archeologico Virtuale, Ercolano; Netminds, Fondazione CIVES
IT
"Back to life" è il racconto della nuova installazione di Mixed Reality che, per la prima volta in Italia, utilizza la tecnologia Hololens applicata a un reperto archeologico. L'installazione è costruita a partire dal calco di un giovane pompeiano, noto come il "calco del mulattiere", che riprende vita grazie alla tecnologia virtuale.
Realizzata da Netminds, l'applicazione sarà visibile da novembre 2019 al Museo Archeologico Virtuale (MAV) di Ercolano mediante i visori hololens. ©  Fondazione CIVES
EN.
"Back to life" is the tale of a new Mixed Reality installation which is based, for the first time in Italy, on Hololens technology applied to archaeological remains. The installation has been created from the mold of a young Pompeian man, the so called "Mule driver mold", who comes back to life thanks to virtual technology.
Produced by Netminds, the application will be available from November 2019 at Ercolano's Museo Archeologico Virtuale (MAV), thanks to Hololens head mounted display. © Fondazione CIVES